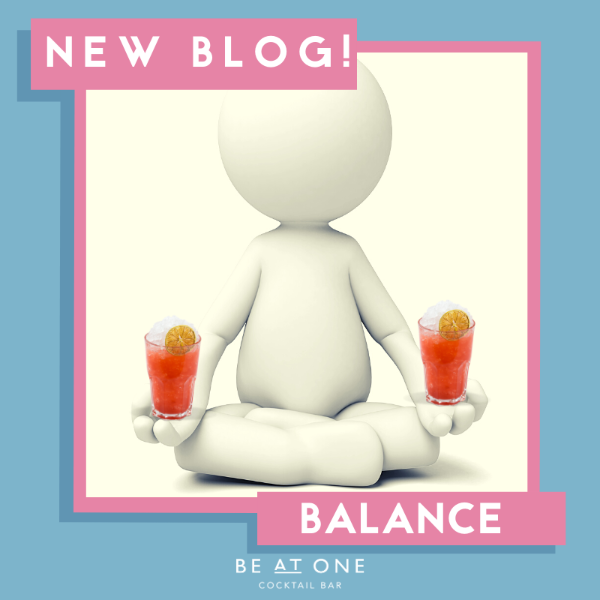 Balance
Being masterful cocktail makers, we are all about balance.
In our case, balance of flavours and textures to bring you the best cocktails!
From a self-care and happiness standpoint, it's just as important. Balance hard work with a bit of fun, exercise with recuperation and a few cocktails with a lot of water (we speak from experience)...
This week we're going to take you through how to make one of our fave cocktails - it's perfectly balanced, you can grab all the ingredients fairly easily and best of all tastes amazing!
Make yourself a fabulous espresso martini – see below for step-by-step instructions!
---
Espresso Martini
Ingredients:
50ml Absolut Vodka
25ml Fresh Espresso
25ml Kahlua Coffee Liqueur
10ml Sugar Syrup
If you don't have something to measure with - use a shot glass/similar size measuring device and fill it up once for 25ml, then 2/5 full for 10ml.
---
Step 1: First off you want to chill your glass, fill it up with ice and leave it to get nice and cold.
Step 2: Next, grab your cocktail tin/whatever you've found to shake with - remember you have to shake hard so make sure it's got a tight seal!
Step 3: Pour in all the ingredients- careful with hot coffee!
Step 4: Add ice, pop on the lid & shake it really hard!
Do keep firm hold of your shaker - we've seen a few slip and slide across the bar accidentally...
Step 5: Empty your now beautifully chilled cocktail glass, and strain your delicious cocktail into it - use as fine a strainer as you can find to make sure all those little bits of ice don't go into your cocktail - we want all of that gorgeous coffee flavour to be in there!