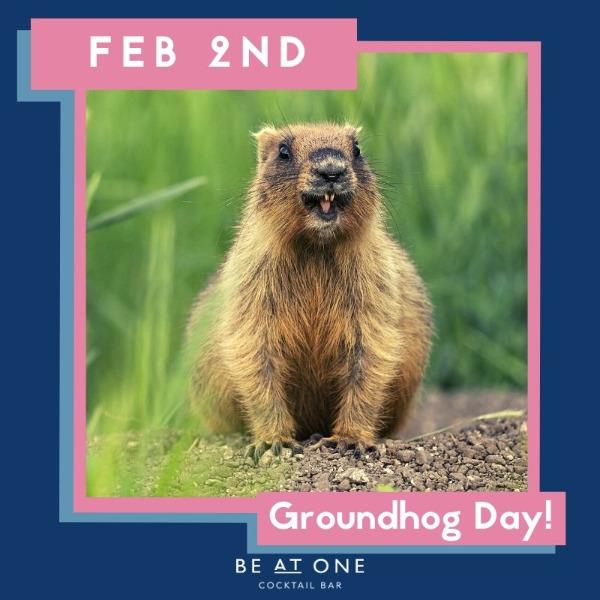 It's Groundhog Day!
Have you hit a "Groundhog Day" feeling yet?
Groundhog Day is a classic film from the 90s in which Phil (Bill Murray), a frustrated television meteorologist, is sent to a small Pennsylvanian town on February 2 for the annual Groundhog event (which involves a groundhog supposedly showing the exact date of the arrival of spring – and no we don't know how that works either…)
But when he wakes up the next day, it is February 2 again – exactly as it was when he woke up the day before.
We won't spoil the ending, but if you haven't watched it, pop it on your must-watch list - it's a definite feel good winner from us!
The reason we bring it up is some may feel this is happening in lockdown whilst we're stuck at home every day..
So this Groundhog day we're bringing you tips to break up the same stuff, different day feeling!

Get Out For Walks
Get onto google maps or search up local walking routes and make a plan!
If you have a Fitbit or smart watch challenge friends and family on steps and make it a competition!
Make sure to wear a mask/take hand sanitiser and stay safe, and get those feet moving.
Start A Club
As bartenders we love anything which brings people together and this a fabulous time to start a club with friends!
Some fab ideas we've been given:
Cocktail Club – Each week set a day to get together on Zoom and make cocktails! Choose new ones, make your own or just settle in for a chat with your fave tipple 😊
Book Club – Pick a book you'd love to read with friends and choose a set amount to read each week. Then you catch up on Zoom/whatever platform you prefer and go over what you thought of it!
Movie Club – Netflix party is amazing for watching movies with friends online – you can chat through what you think of the movie and catch up at the same time. You can does this across multiple countries (which takes some time-zone working out), it gives the opportunity to bring in so many people wherever they are and it's awesome!
Take Up A New Hobby
Break up the days with some new hobbies and fun things to do! This can be with friends and family or solo activities like painting or baking – did you know there's such a thing as a Margarita Cake?!
---
---