Events & Private Hire at Be at One Manchester
---
Planning an event? Let us make it unforgettable!
Located at the heart of Deansgate, Be At One Manchester is the perfect place for all your cocktail needs! Whether you're looking to host a momentous party, corporate event or you've been tasked to organise the upcoming Christmas do, our bar is the ideal setting to ensure that it will be memorable.
We have private areas available for up to 200 guests or you're welcome to join us in the Main Bar where our booths are available for parties of all sizes. From intimate areas to a full venue hire, we are able to cater for all kinds of events. Get together for Birthdays, Hen parties, Corporate events, Engagement parties, our expert bartenders are sure to keep the party going in our lively cocktail bar, no matter what the occasion!
Make an enquiry below and let our party planners create the perfect event bespoke to your needs.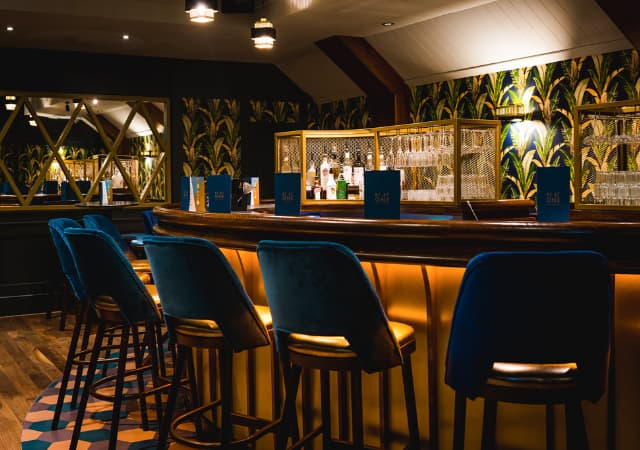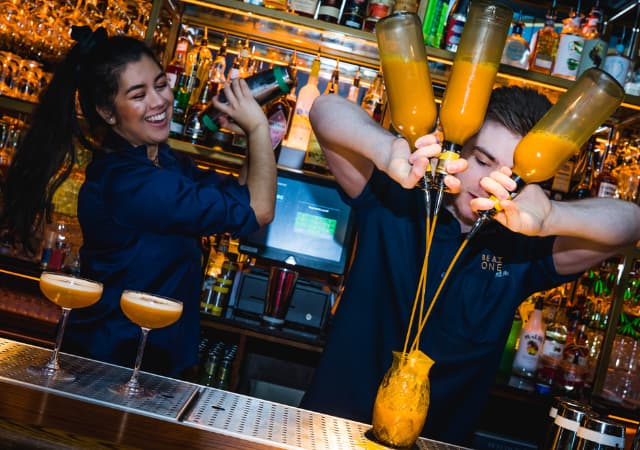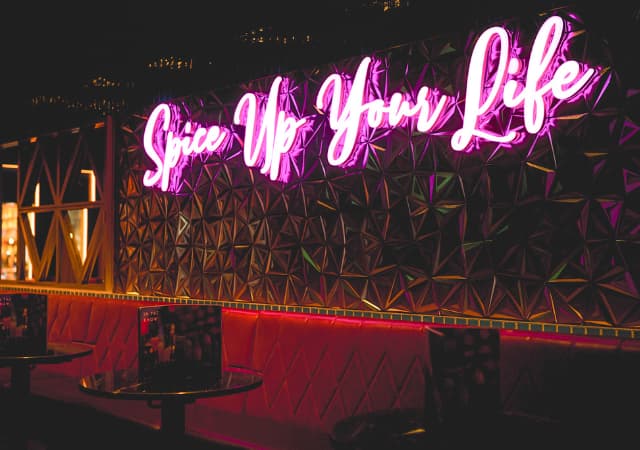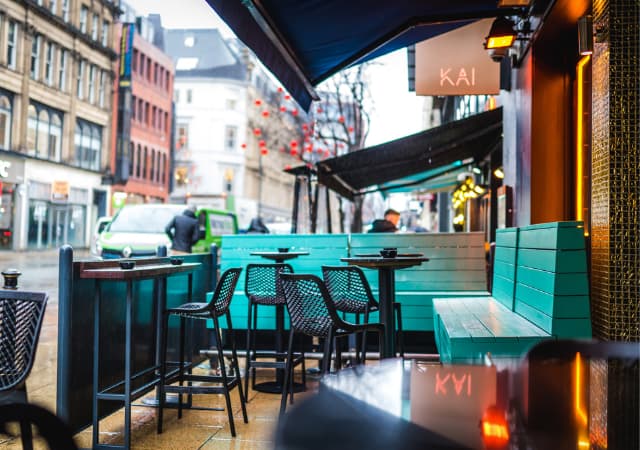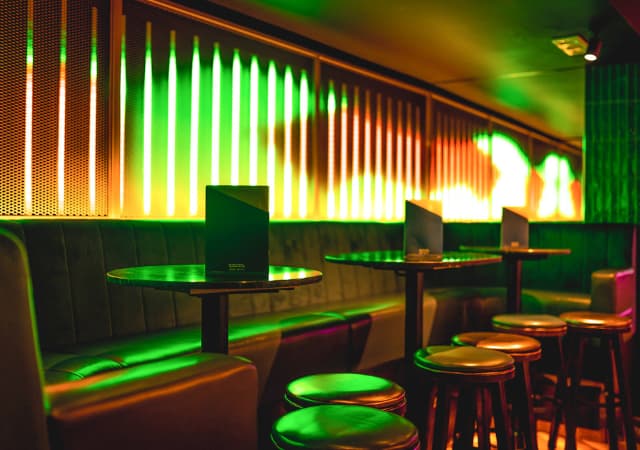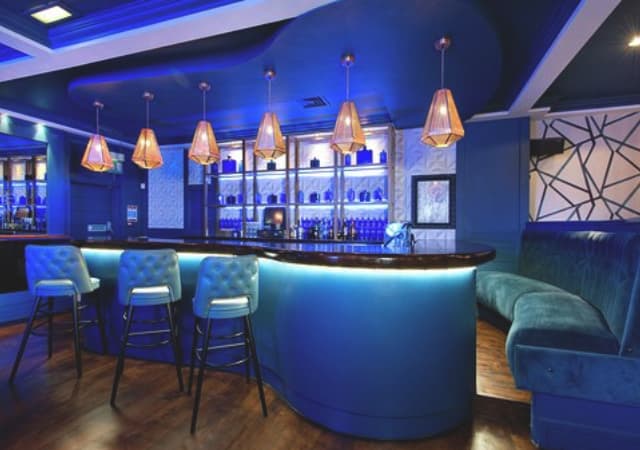 No event would be complete without cocktails
With over 100 of cocktails to choose from, you're bound to find a new favourite (or fall back in love with a classic) plus delicious Mocktails and wines, beers and spirits for those non cocktail drinkers.
With 5 event spaces available we have the perfect setting for any occasion.
Main Bar
The Main Bar is where you will dance the night away any day of the week with our party starting bartenders shaking up some magic in Manchester!
No matter the occasion we've got the tunes, cocktails and vibe to make your event a smash! From and the happiest of Happy Hours, expert bartenders ready to get the party started and bars made for dancing on; Join us for the best night out you might not remember in the morning.

But don't take our word for it, book your table now!
Standing capacity - 120
Seated capacity - 94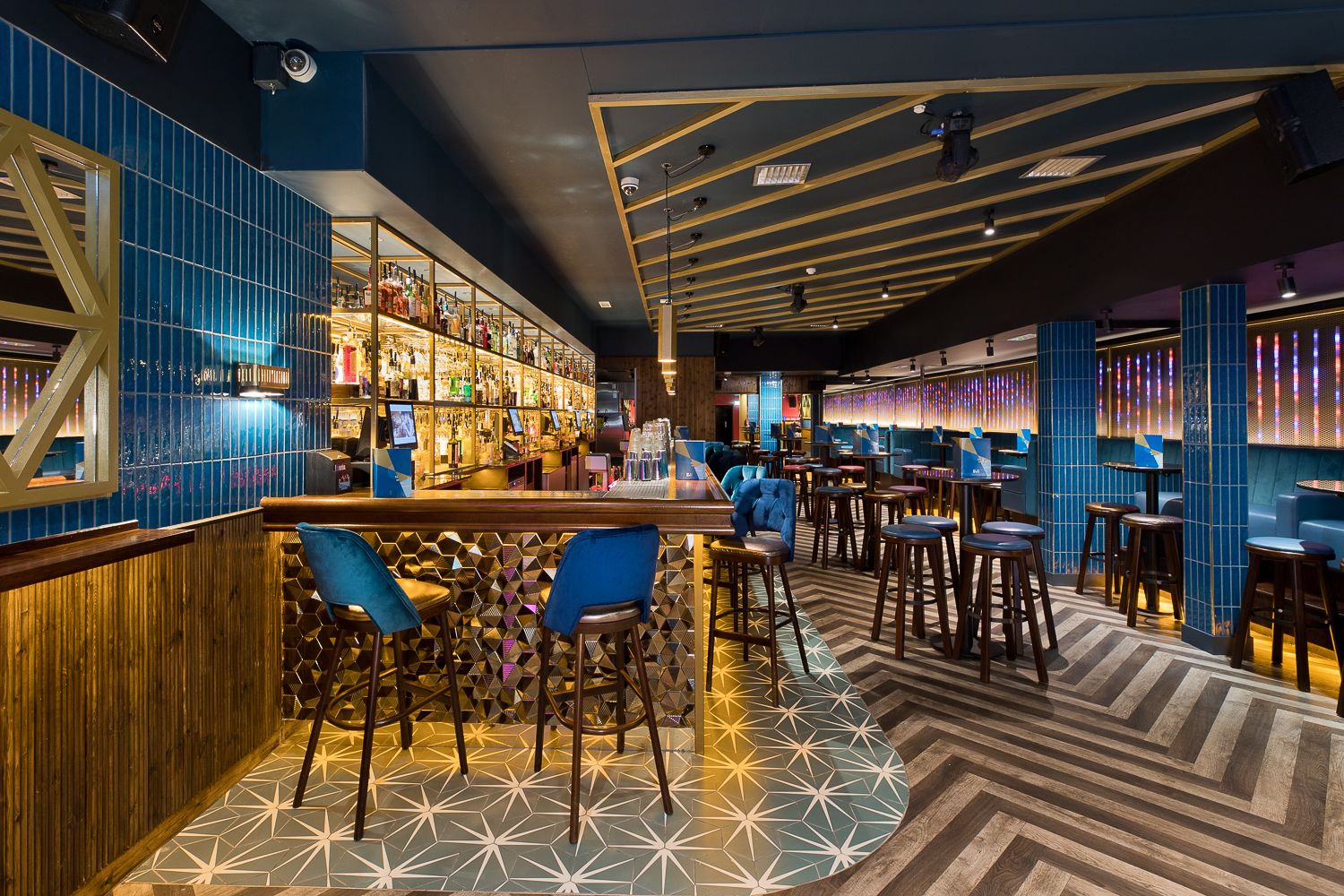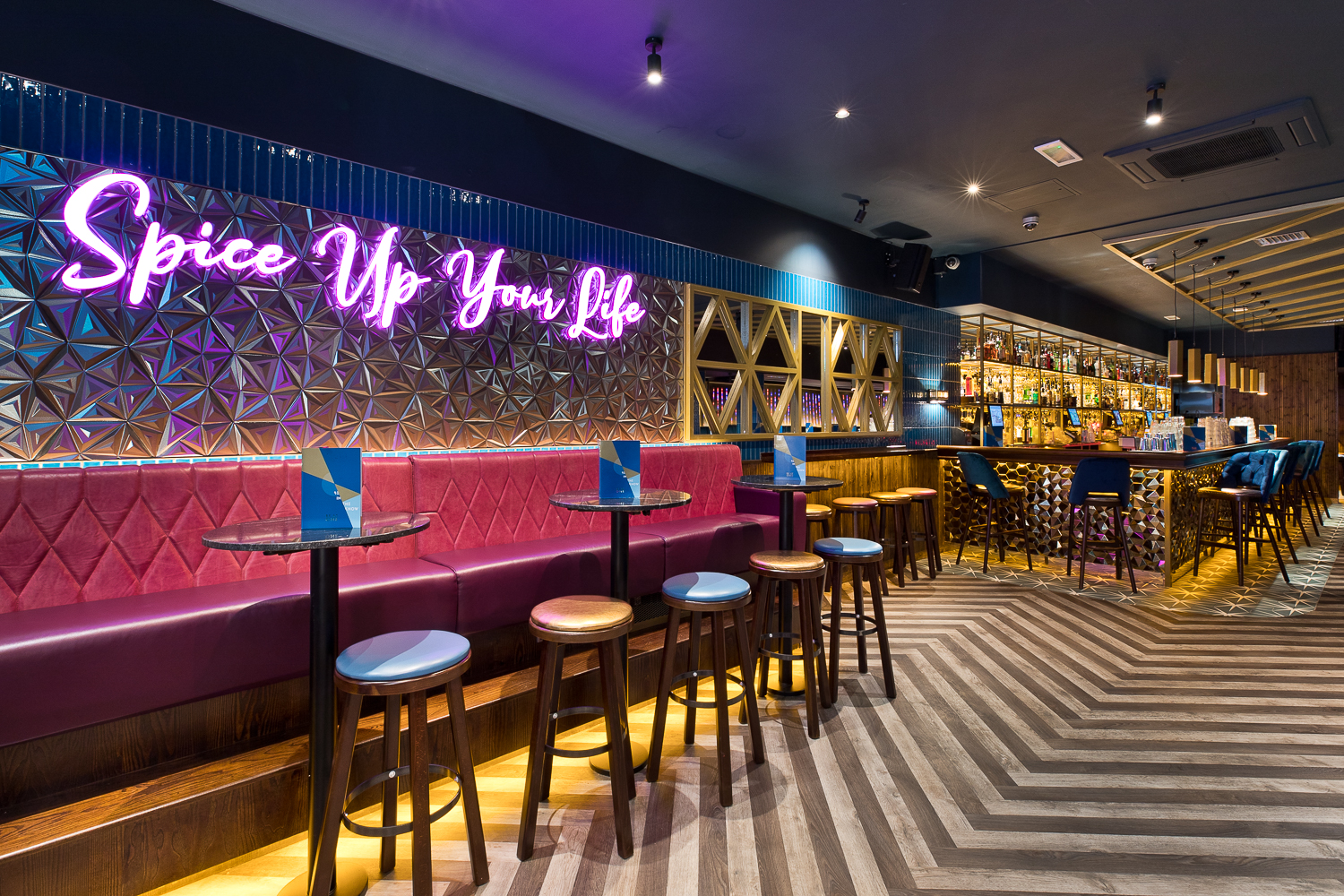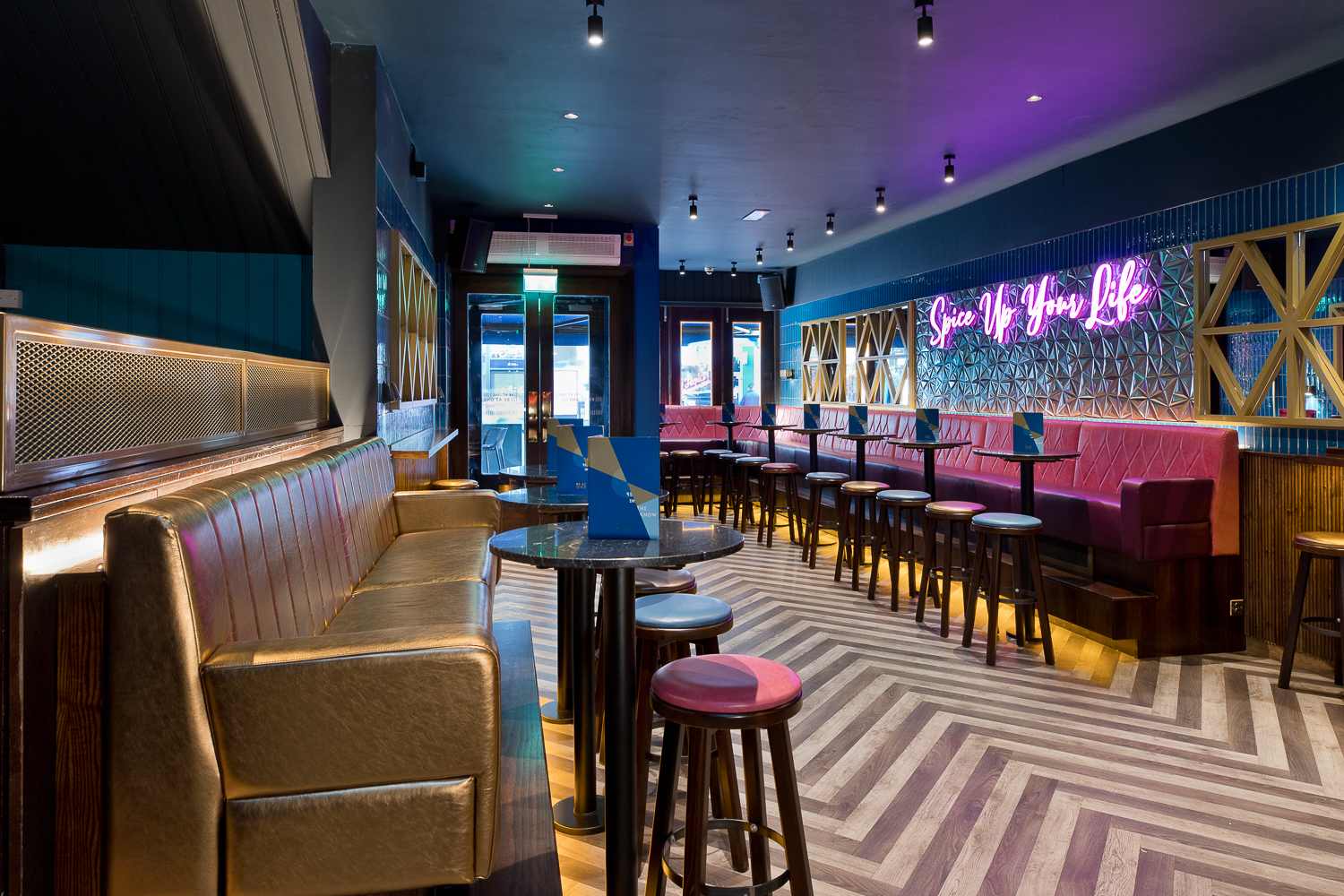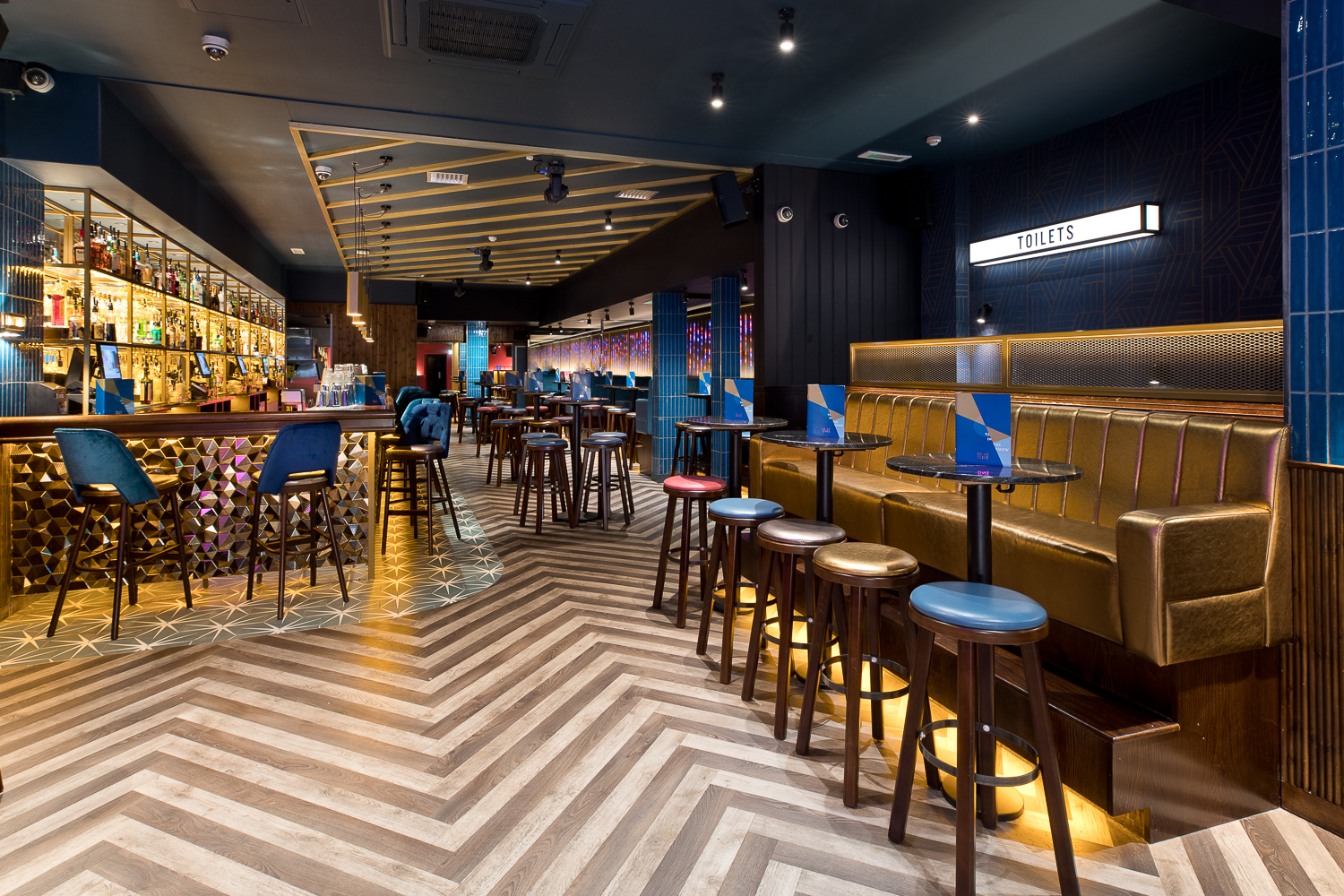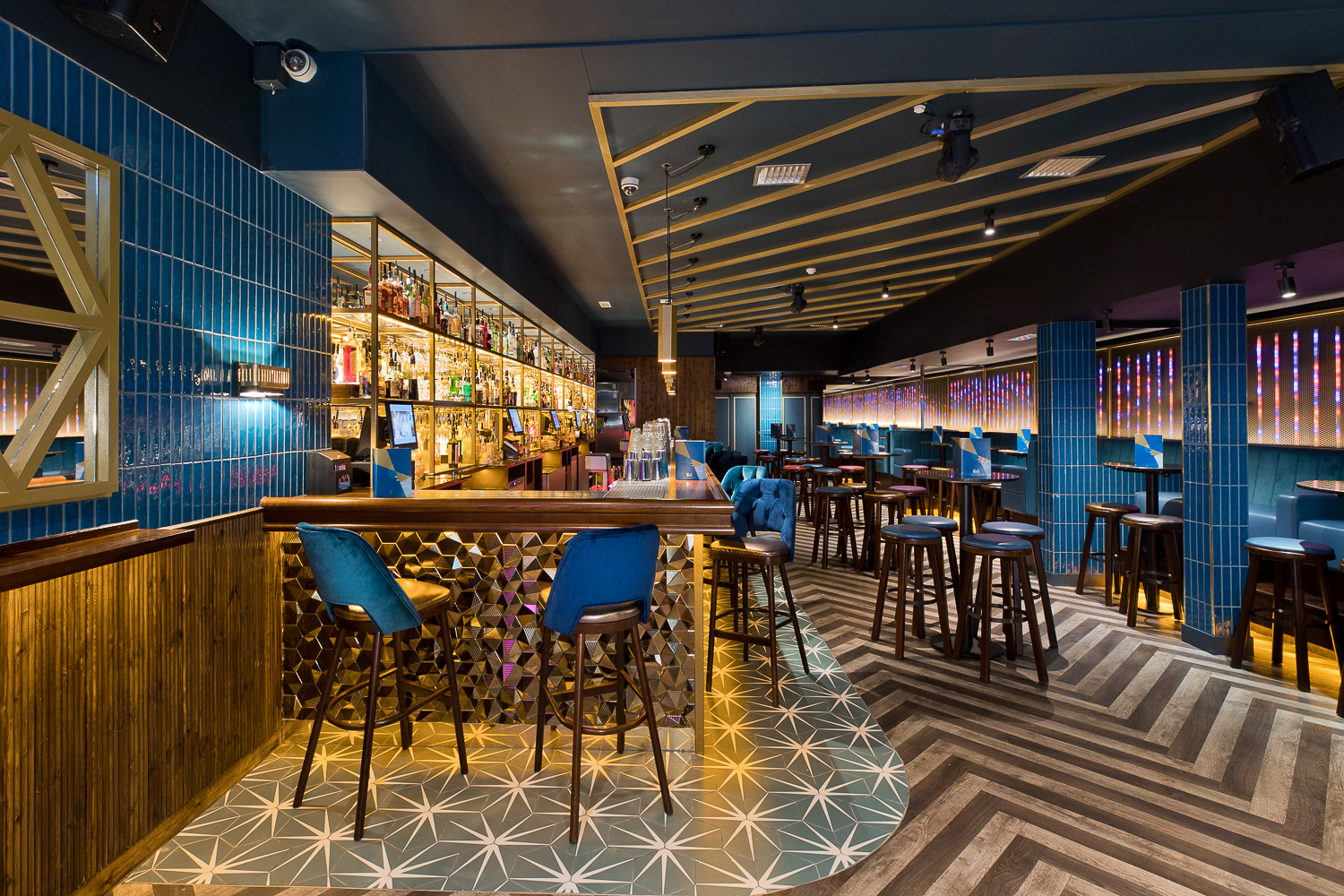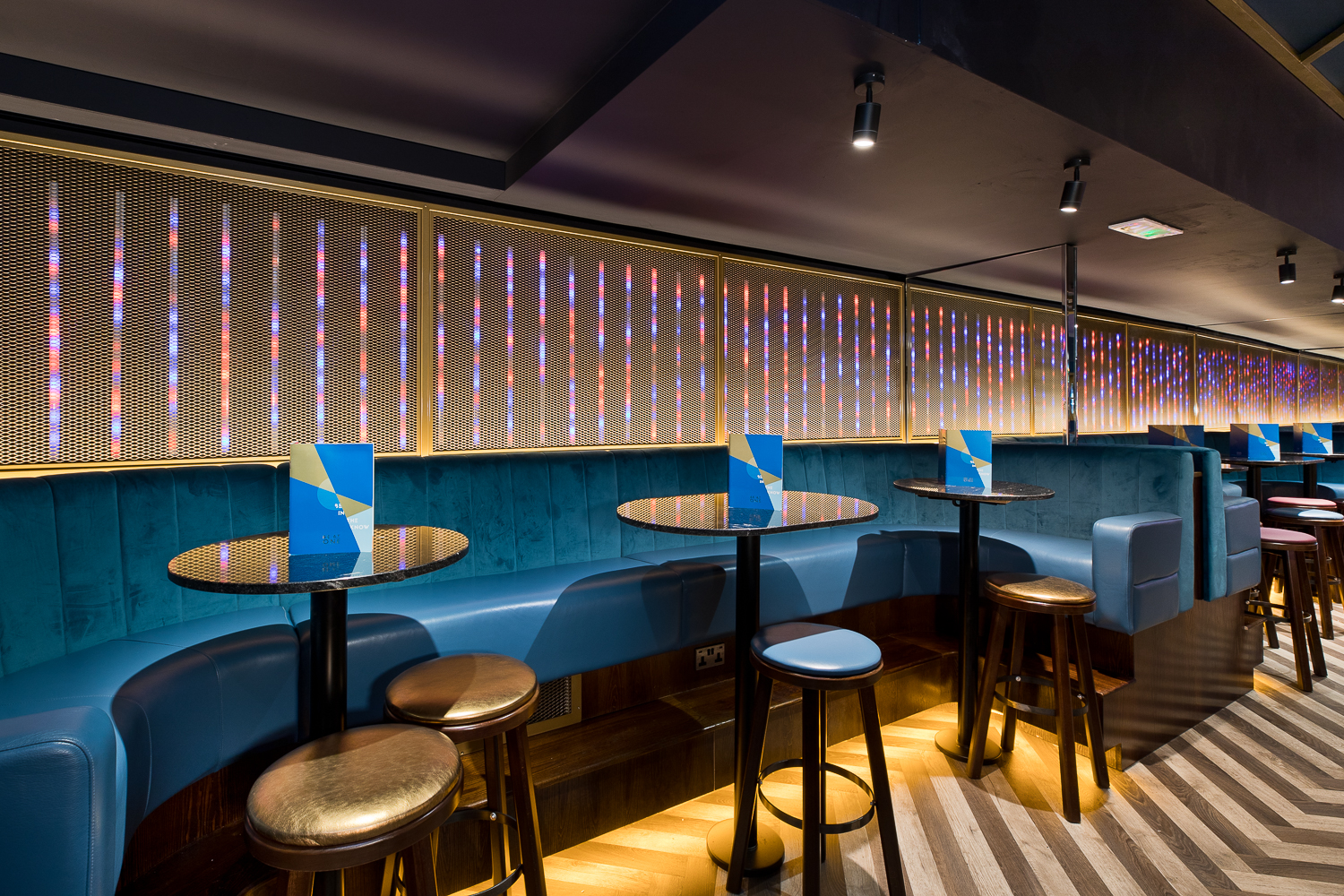 Be At Two
On a weekend, we make the party even bigger by opening Be At Two. Complete with a second bar, it's an extension to an incredible party!
Located on the ground floor right next to the main bar is a beautifully decorated, open, space with classic neon lights whilst offering its own private bar with a full cocktail menu. All hidden behind secret sliding doors,
Be At Two is one of our larger private spaces within the venue and is connected to main bar allowing the venue music to be played. It has large booths and plenty of standing space for guests to mingle making this room the perfect space for any larger private, social or corporate event.
Standing capacity - 115
Seated capacity - 52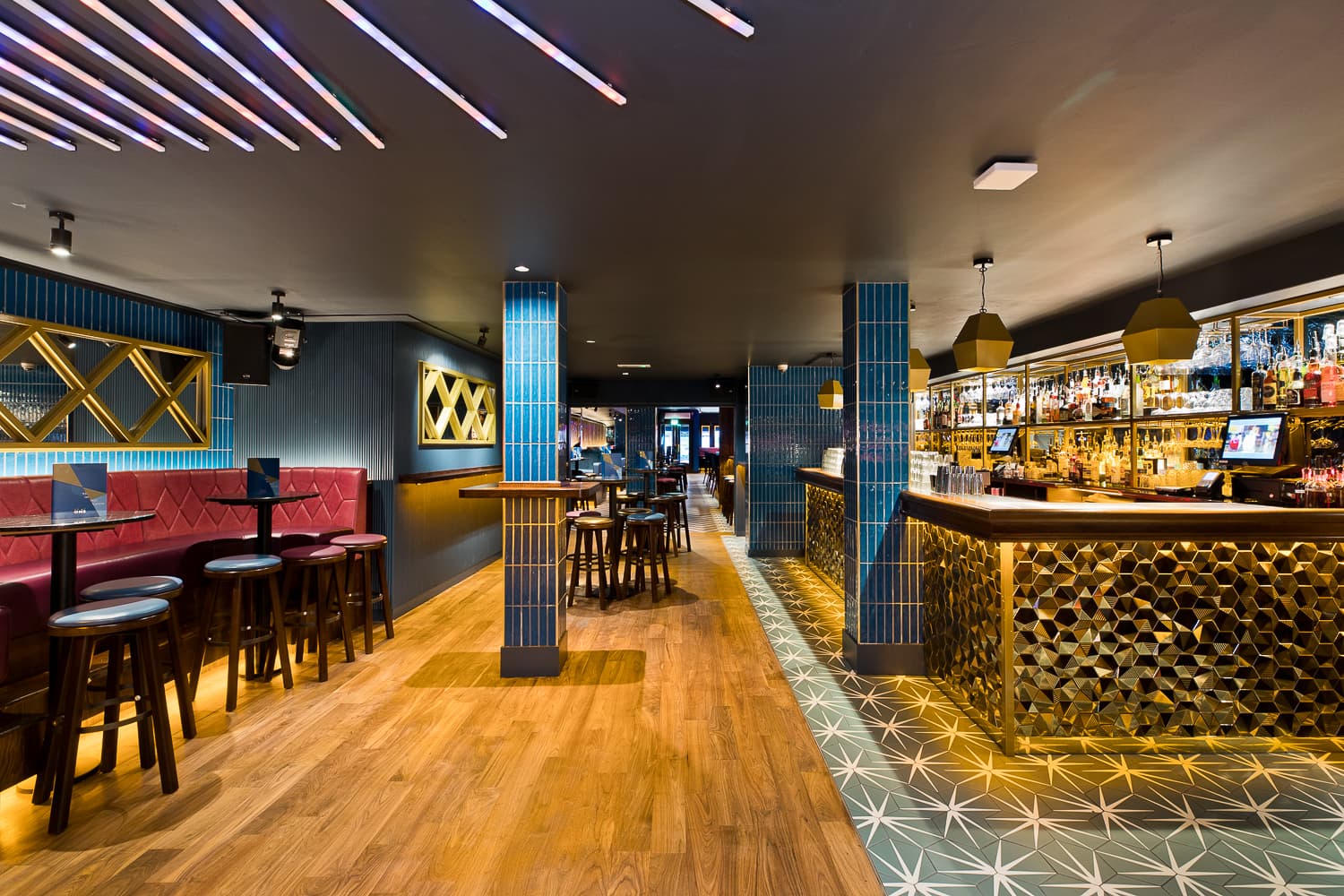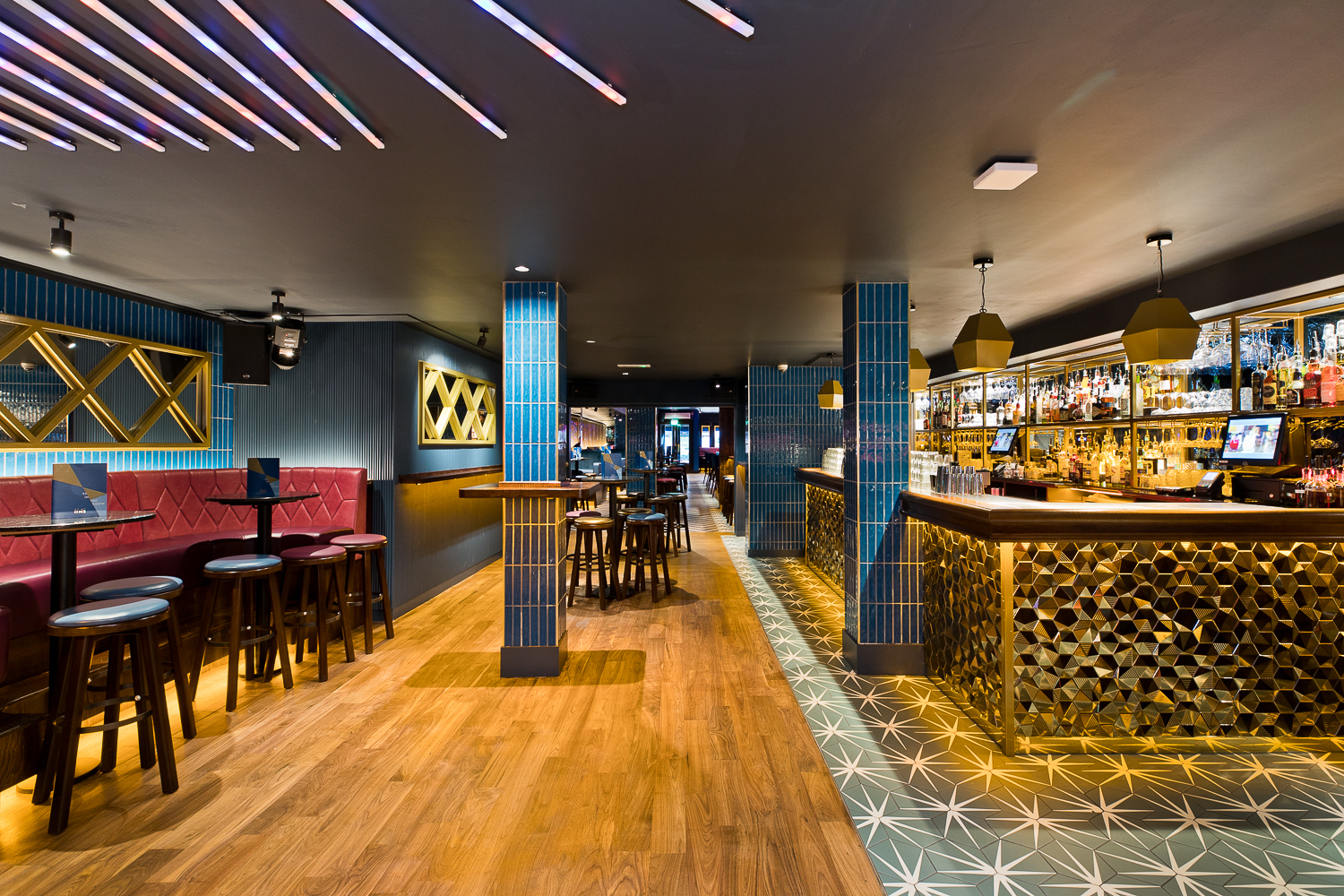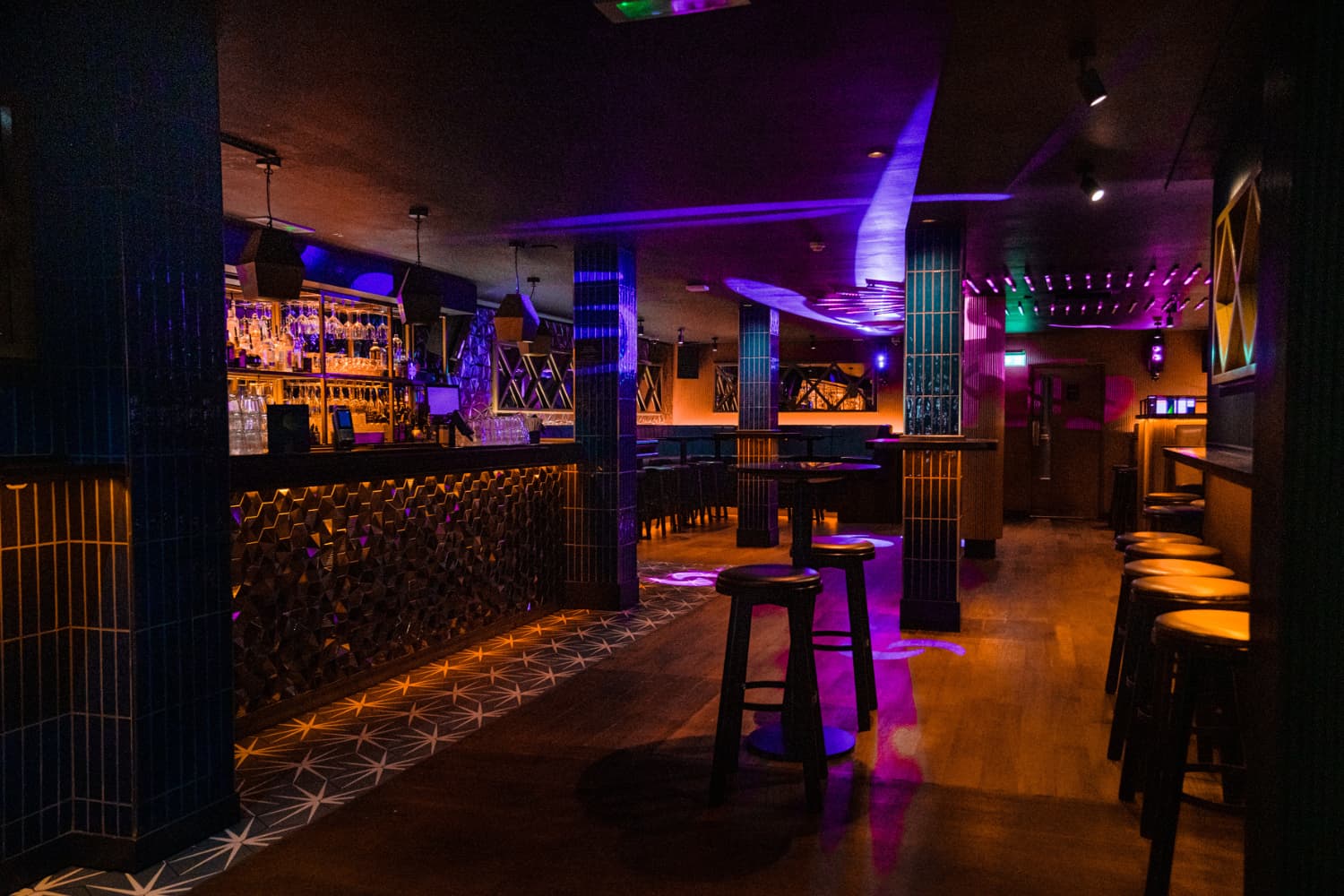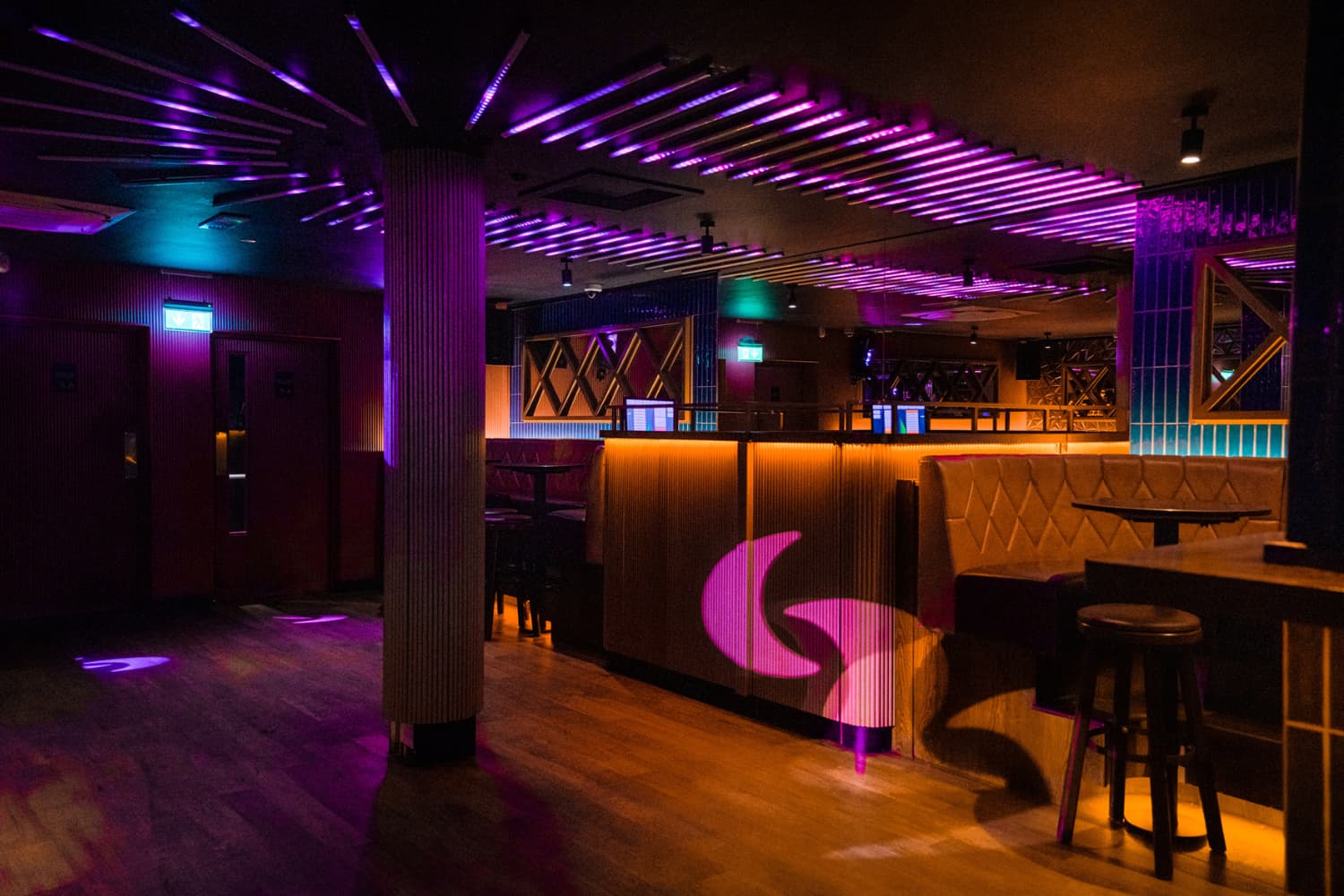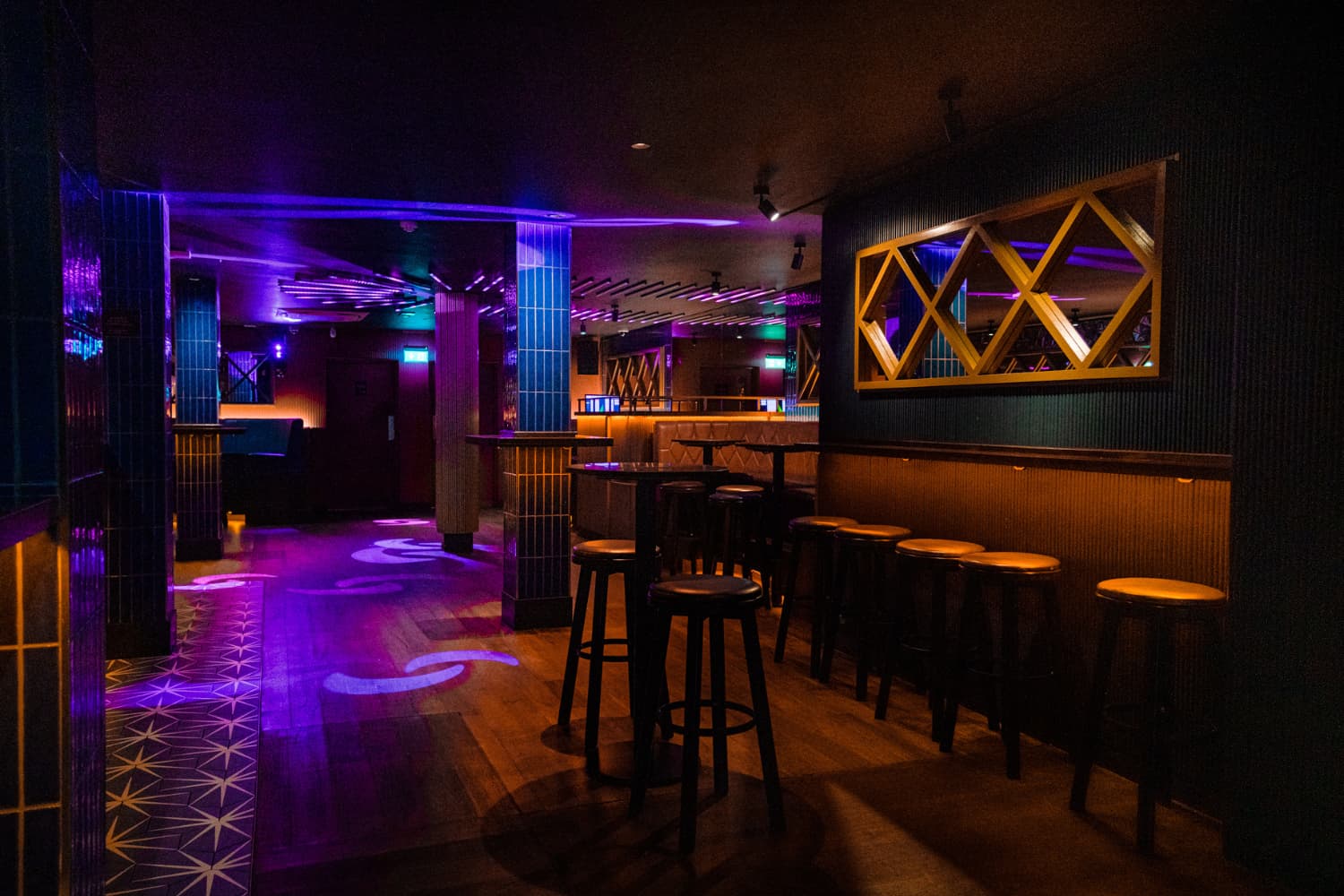 Boasting a total capacity of 160, Clover, Paloma and the Loft can be hired together offering a private entrance, cloakroom, restrooms and smoking area!
Or you can hire out one of these gorgeous spaces independently.
The Clover Club
Our Clover Club is located on the First floor and this space is decorated in a modern contemporary style with its great atmosphere makes it one of the favourites for Cocktail Masterclasses. Learn to mix, muddle and shake with our master bartenders during a Cocktail Masterclass that's sure to make any occasion a memorable one. Our Clover Club features our dedicated cocktail Masterclass station! We can't guarantee you will be an expert mixologist by the time you are finished but we can promise you will have a blast shaking things up with us.
We don't just stop at Masterclasses – whether it be a celebration or corporate event, our Clover Club is the perfect space to entertain your team and guests. The Clover Club has its own private entrance and whilst this space is completely private there is a staircase that leads to the main bar. This means its not possible to have your own DJ as the sounds would clash and we wouldn't want that. However, the space displays the incredible venue music or House DJs during the weekends, and we know you won't be disappointed.
Standing capacity - 60
Seated capacity - 20
Masterclass capacity - 30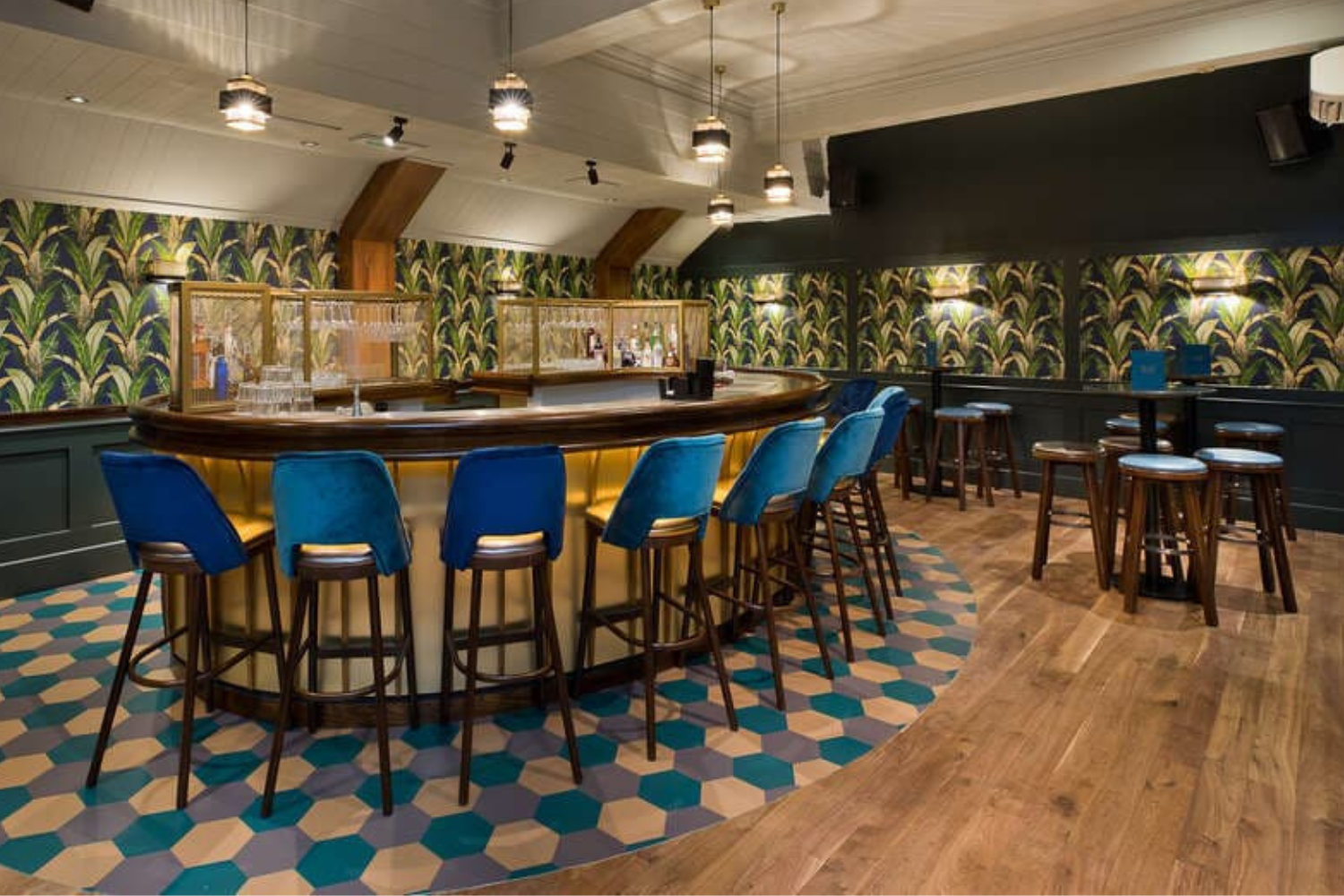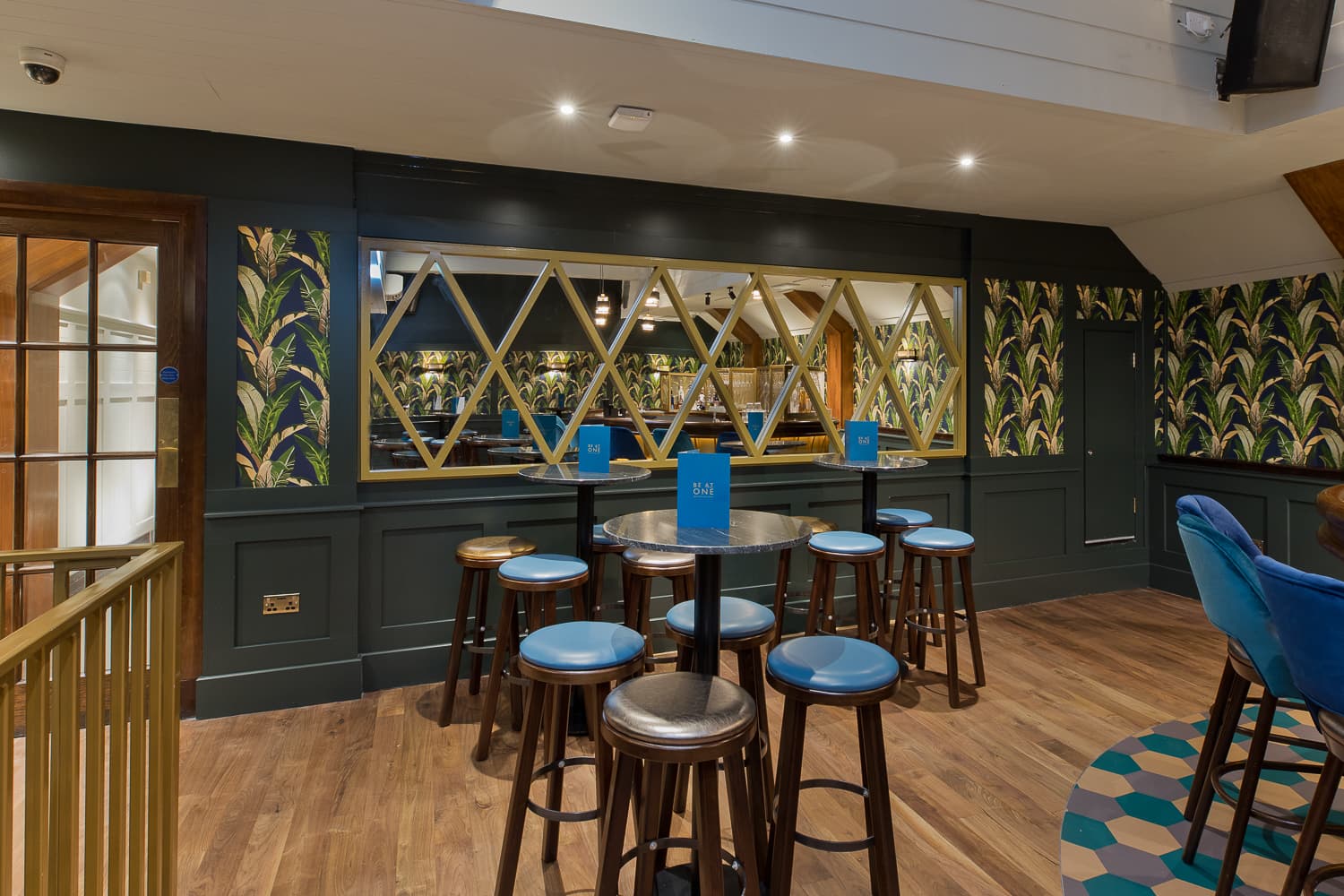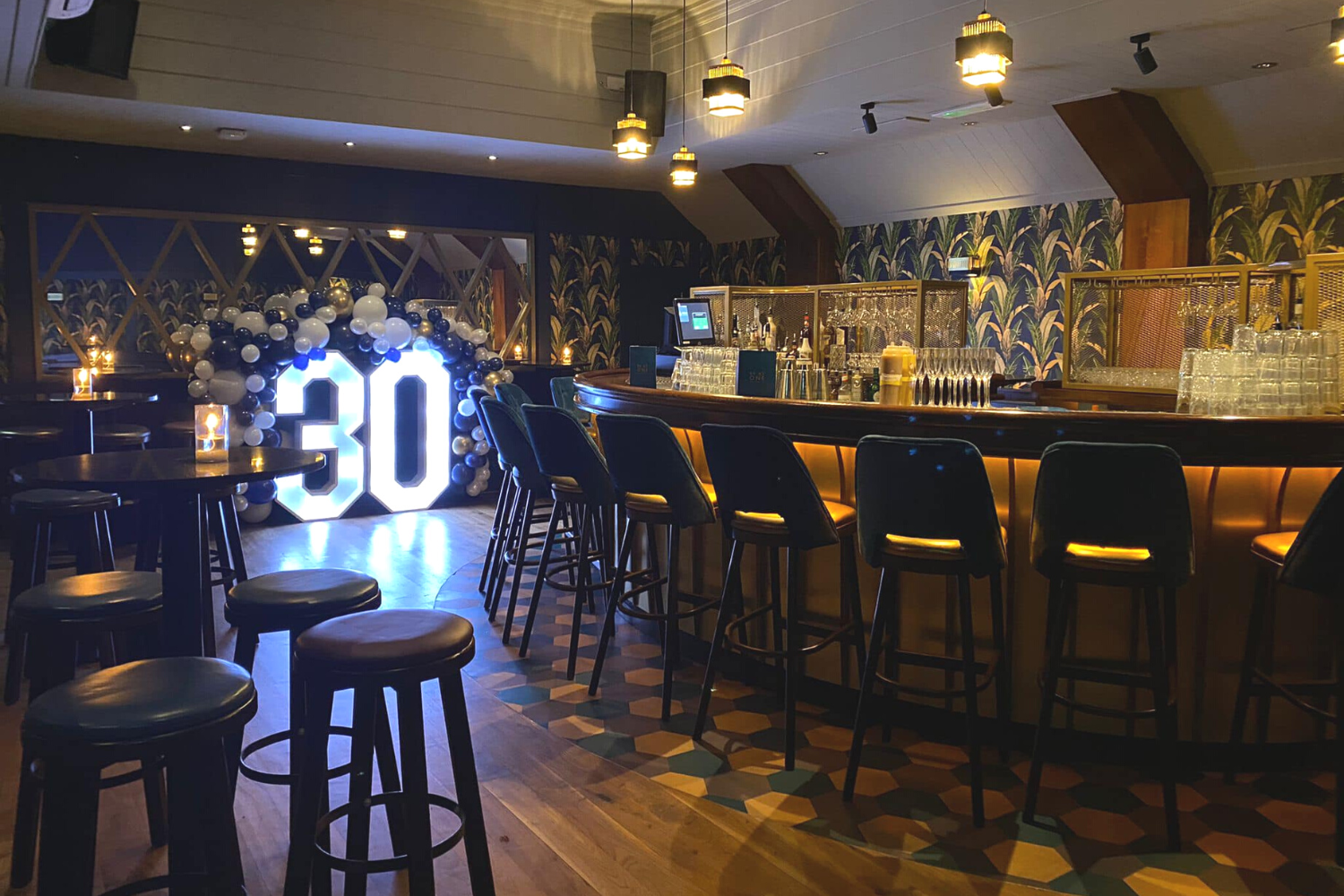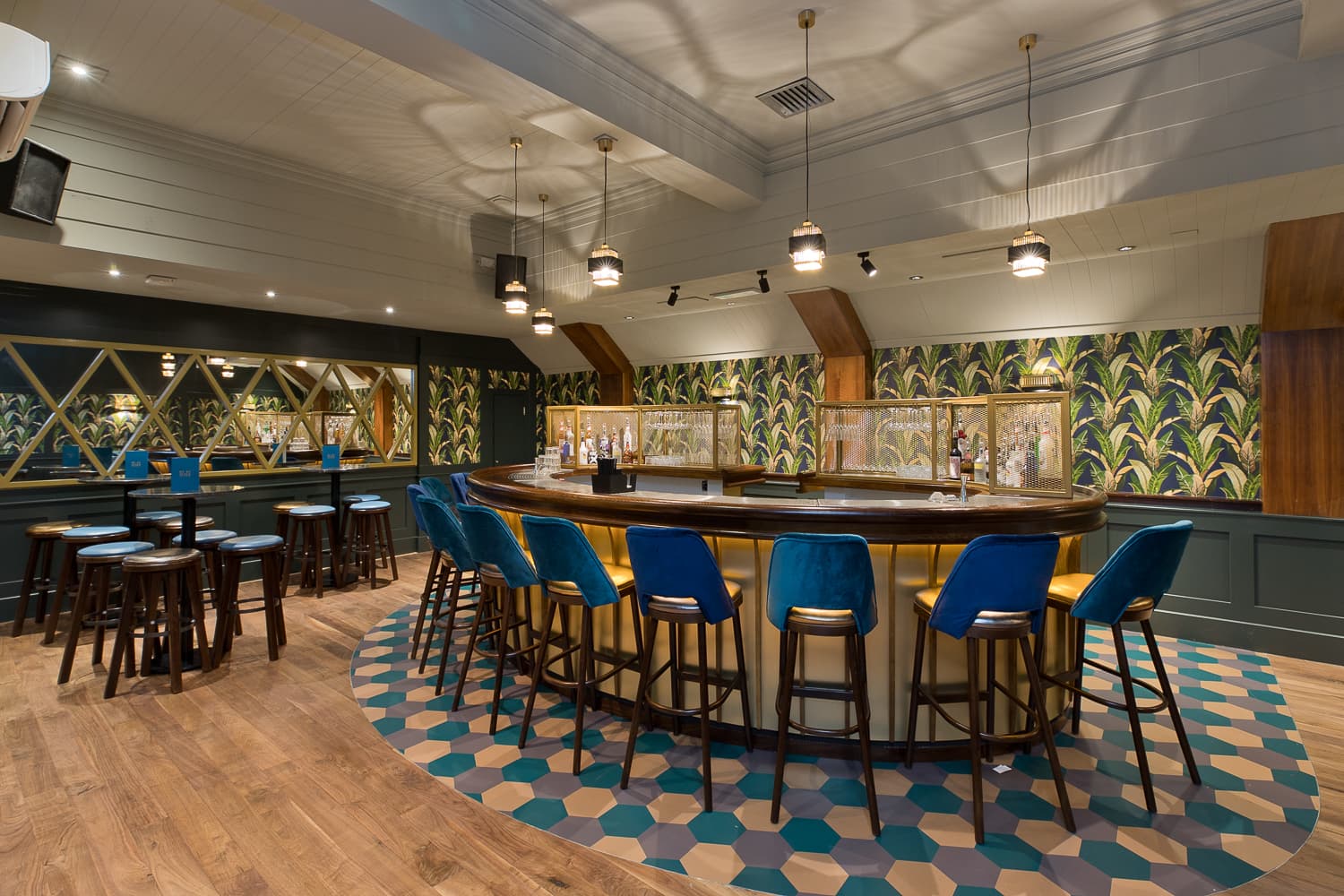 The Paloma
Our brand-new addition, located on the first floor, next door the Clover Club. The Paloma is a recently renovated room boasting a classy, stylish space with a full bar, neon and strobe lighting and lots of seating. One of our smaller function rooms, perfect for an intimate setting, Paloma has some excellent facilities and can offer our full cocktail menu. Great for Cocktail masterclasses, Birthdays or any special occasions.
The space is completely private which means The Paloma has the ability to host a private DJ to make your event even more personalized.
Standing capacity - 40
Seated capacity - 15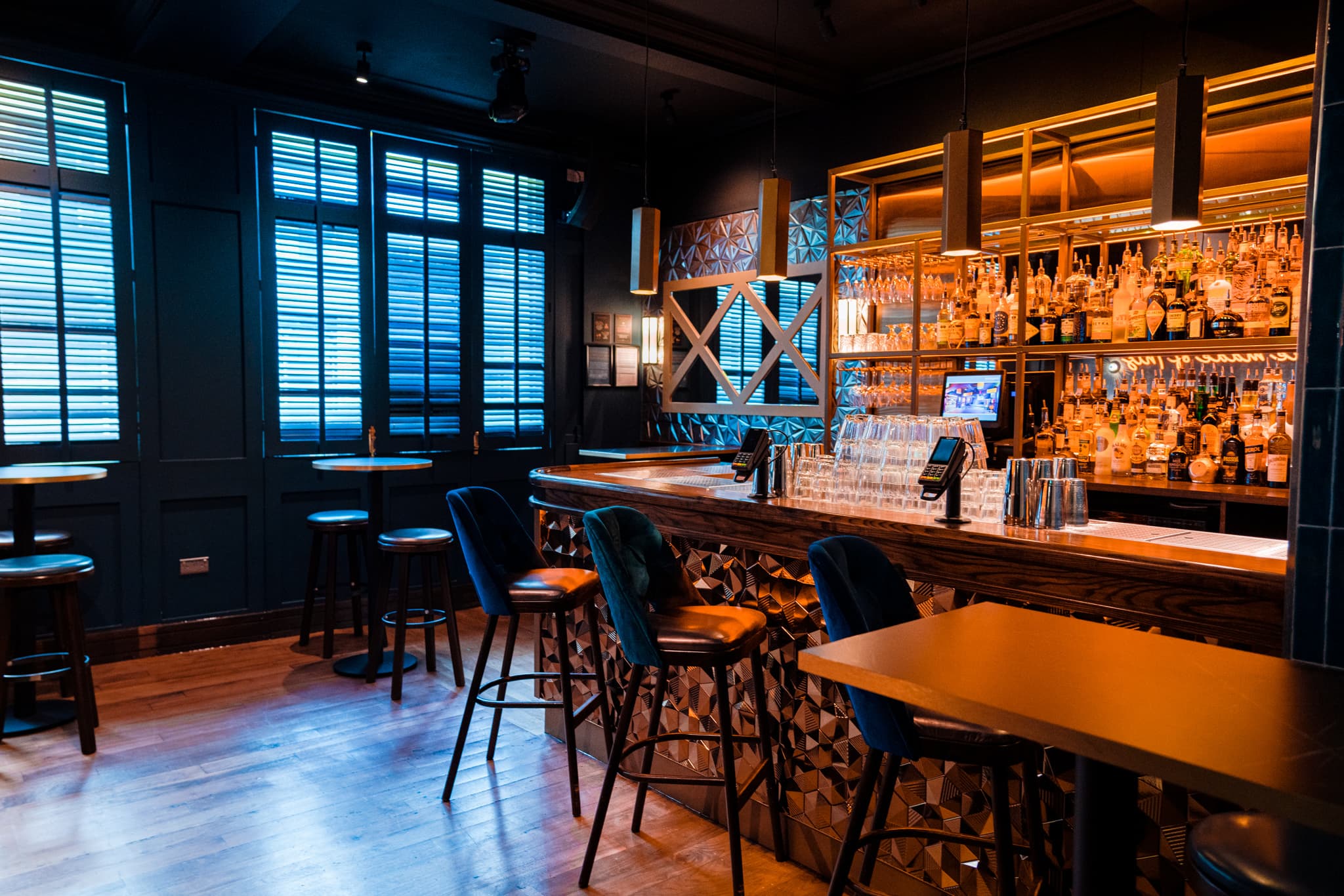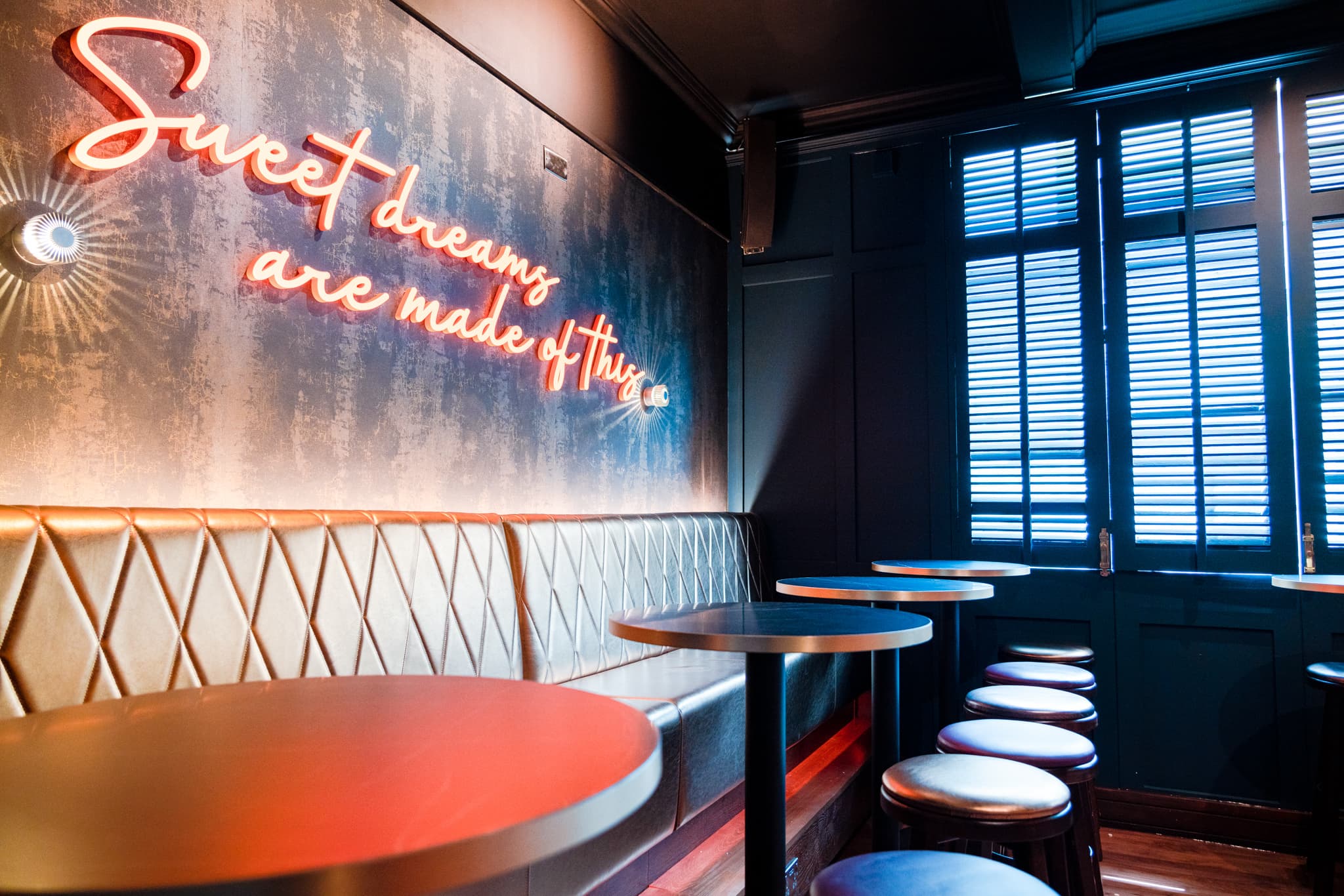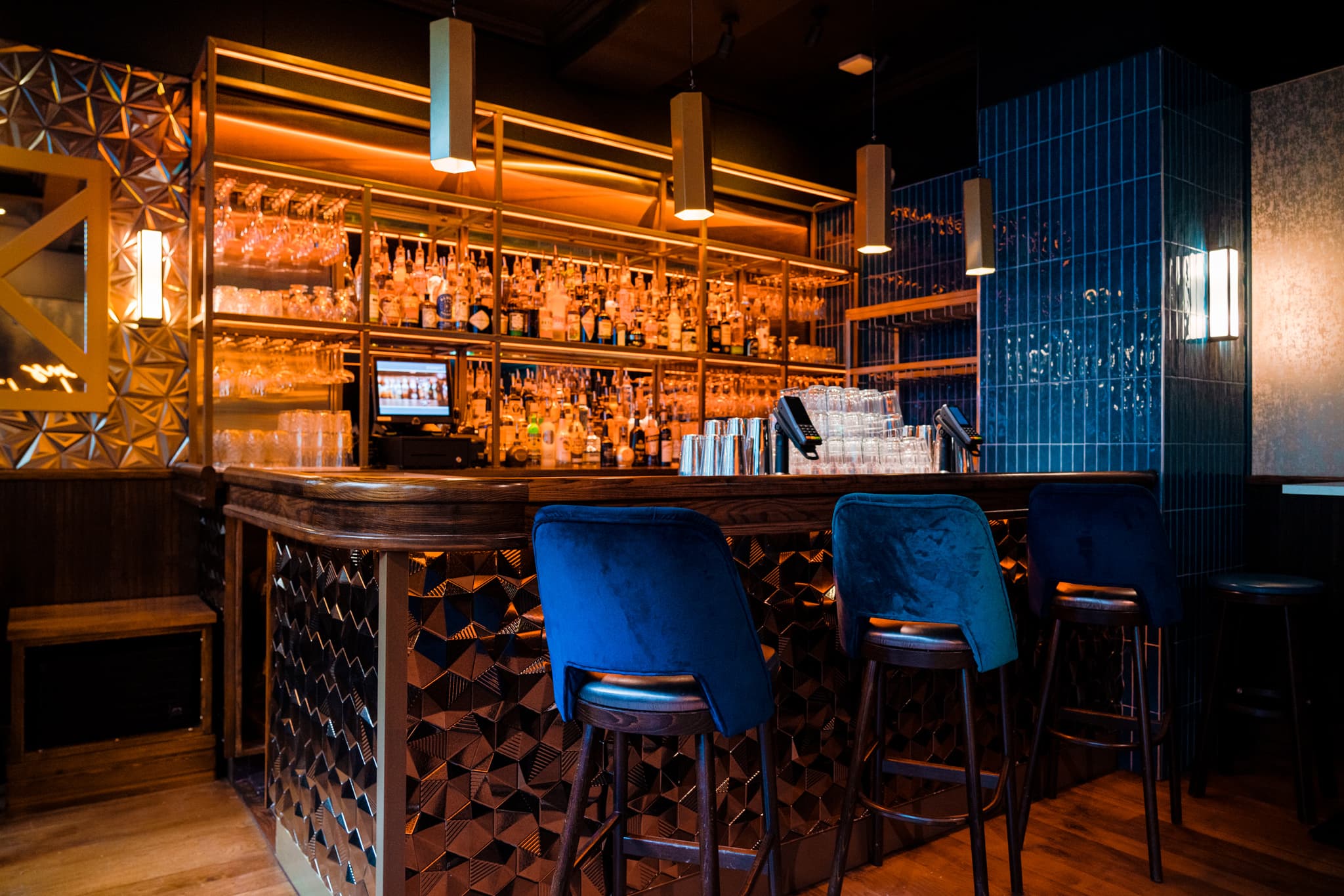 The Loft
The Loft is our hidden gem, the private area is located on the top floor of the venue.
You will have a night to remember in our Loft. Complete with private bar, private toilets and private music facilities and plenty space for guests to dance, mingle and simply hang out. The Loft also has a small private terrace used for smoking or to just enjoy a quick drink before the sun goes down making this the perfect location for your next social event or celebration.
Maybe you have a DJ in the group, your own playlist you are pretty proud of or you want us to control the decks that evening. In the loft, the choice is yours!
Looking to hold a corporate function? The loft comes with projector, sound system and pa equipment, perfect for networking or business meetings.
Standing capacity - 60
Seated capacity - 20
Theatre Style - 16
Boardroom Style - 16
U-shape - 10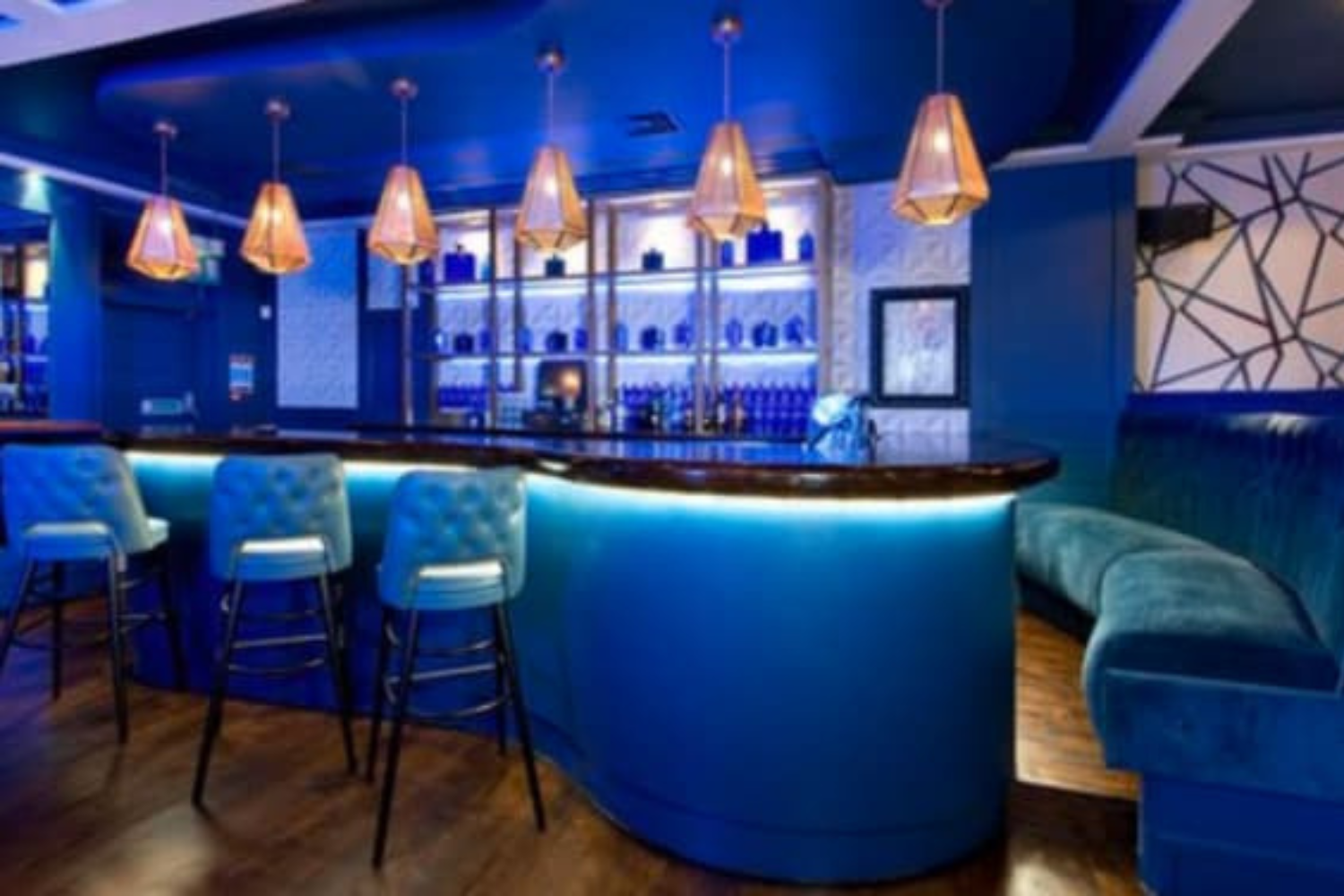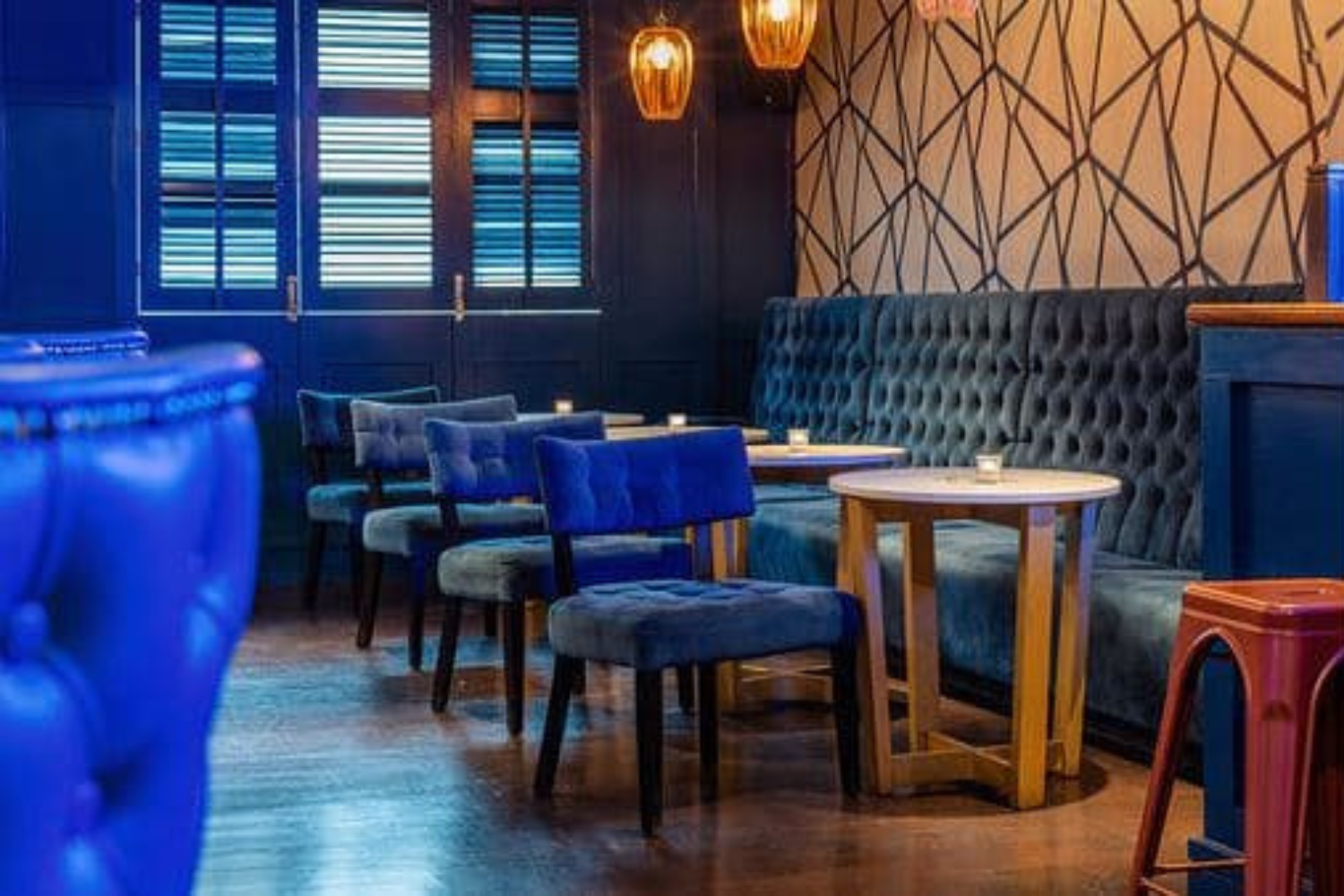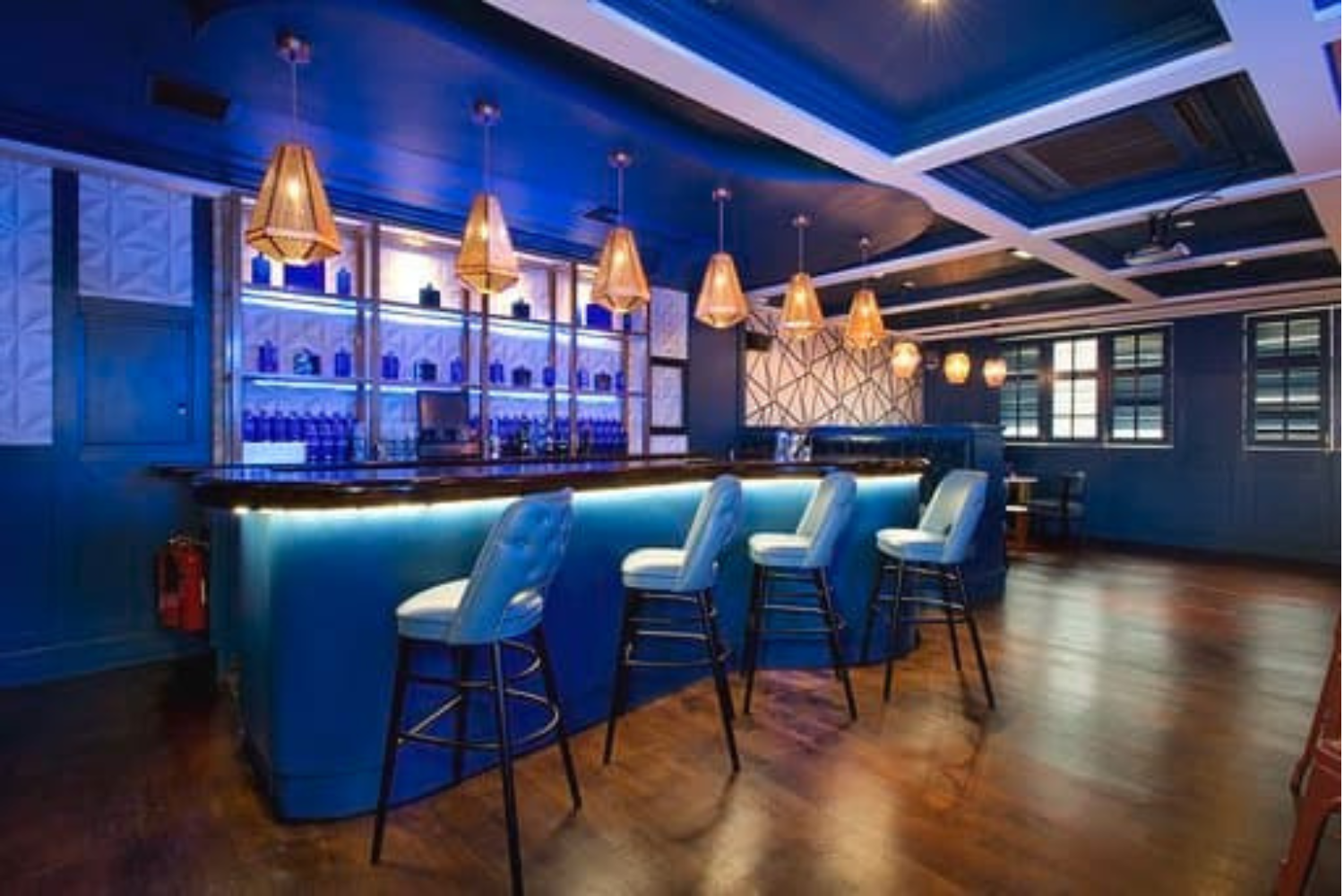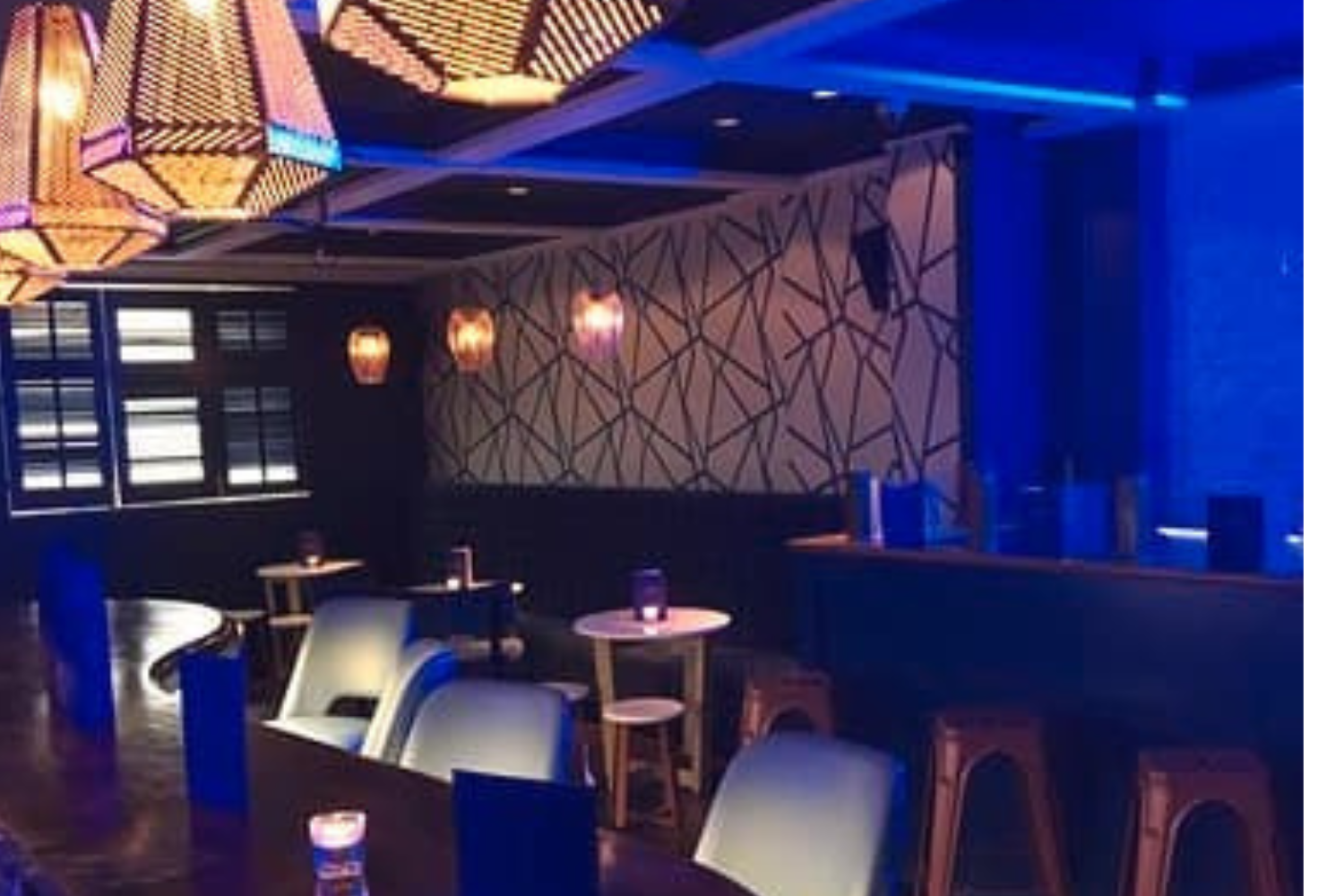 Choose your number of guests and select your date below to make an enquiry;